About the Ambleside Driving School ltd: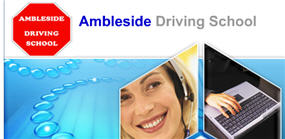 We offer a wide variety of driving lessons in Vancouver, pre and post test across Vancouver with free local pick up. Male and Female driving instructors.

Ambleside driving school exclusively uses fully qualified and friendly male and female driving instructors. Our rates are competitive. We could offer you free pick-up and drop-off. Our driving school uses the complete dual control vehicles to insure your comfort and safety. Let's help you succeed the driving test, understand traffic signs, control your vehicle, perform defensive safe drive, high trained and safe approaches to the road skills and practice to deal with problems.

Our Driving School Provides ICBC approved Licensing Courses.


Visit www.amblesidedrivingschool.com for more information.