Diesel engines are cleaner and more powerful
Diesel engines are cleaner and more powerful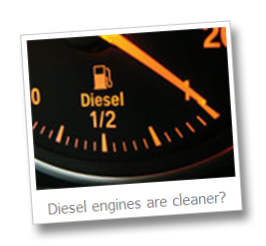 Technology Today:
Misconceptions about diesel engines still run rampant in North America- but Germany's leading auto manufacturers are leading the way in changing perceptions about the often misunderstood fuel.Available in the upcoming BMW 335d and BMW X5 xDrive35d models will be BMW's 3.0 litre, twin-turbo diesel inline six cylinder engine. Utilizing a slew of advanced technologies, it promises to bring owners the efficiency of a diesel engine alongside world-class levels of refinement and power.
So, what's key to creating a diesel engine with sports-car performance and luxurious refinement? According to BMW technology expert Robert Dexter, it's layering proven technologies over one another.
"The necessity of a direct injection system for diesel combustion in the case of BMW makes for precise and extremely efficient fuel metering" he says.
Direct injection boosts efficiency, and ensures every molecule of fuel is put to the best possible use. Despite its roots in the diesel world, the technology works so well that gas engines are even starting to use it.
Dexter adds "our unique twin-turbo technology, when layered on top of the natural efficiencies of the diesel powerplant, makes for any even greater level of driveability and seamless power delivery".
The twin-turbo technology he mentions utilizes a small turbocharger for quick response at lower engine speeds, and a larger turbocharger for maximized mid and top-range power.
Exceptional emissions performance is assured by a special catalyst system with urea injection to help facilitate a nitrogen oxide-neutralizing chemical reaction. In addition, a particulate filter traps even the smallest exhaust particles, periodically vaporizing them within the exhaust system.
End result? BMW's created a proven and award-winning diesel engine free of the noise, smell and sooty emissions that characterized them for years.
It's all part of the automaker's Efficient Dynamics ideology- which will ultimately include hybrid and hydrogen powered models to create exhilarating and responsible performance for the discerning motorist.
-- News Canada