Get the most out of your garage
Get the most out of your garage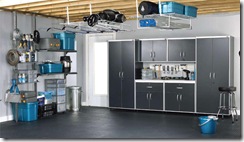 For many Canadians, the garage has become an extension of the house.
It's an extra room for completing small jobs, storing large items and even entertaining – it doesn't have to be cluttered or difficult to navigate.Organization products designed specifically for the garage have evolved to be both functional and aesthetically pleasing. Canadian Tire has the following solutions for homeowners looking to make their garage into a more functional space this spring:
The garage is the area where many seasonal items are stored – the snow blower and winter tires in the spring and gardening tools and patio furniture in the winter. The ceiling can easily be converted into valuable storage space with ceiling storage units and racks that can be used for ladders, tools and other seasonal accessories. Garage ceiling hooks are also a great idea for storing hockey sticks, skiis or extension cords.
Categorize all of the different equipment in your garage by type (gardening, kid's toys, tools etc.). Once you are able to see the amount of equipment in each category, select the most appropriate bin or storage tote to contain these items. For example, Mastercraft cabinets are great for storing tools and clear totes are ideal for keeping sporting accessories visible.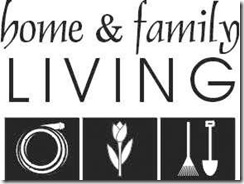 Free up floor space with a system that is designed to get bikes off the floor. The Mastercraft bike lift eliminates heavy lifting by raising and lowering bicycles against the garage wall with the touch of a hand, making it easy to access the bikes at any time.
The cement in the garage can be impossible to keep clean – an epoxy flooring or fresh coat of paint designed for garage floors, can help to keep your garage looking like new.
-- News Canada