What to Look For in a Good Canadian Driving School
What to Look For in a Good Canadian Driving School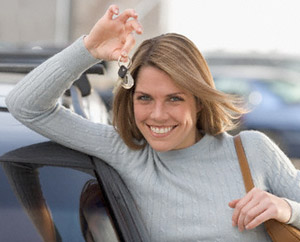 When you are looking for a good Canadian driving school you will want highly trained and experienced instructors that speak English. I made the mistake of working with a driving instructor that I didn't understand. This made it very difficult to follow instructions. You will want an approved driving school. This way you know they will be able to help new drivers with the skills they need to last them forever. Taking lessons from a driving instructor can be beneficial because a professional driver is teaching you. As much as you may want to, avoid taking lessons from parents or other family members, unless they are trained to train other drivers. If they have not been trained, they may teach you their bad habits, which will do more harm than good! I had a hard time telling my mother that she was a bad driver and that I didn't want lessons from her. You will have to find creative ways to politely decline.
Of course learning to drive has it frustrations and it is a life skill and could save your life.
Why would you go with a cheap driving school? The fact is that people who have to pay out of their own pockets tend to learn faster and stay more focused. You should select a ministry approved school.
When you are looking for a driving school you should:
make sure the school is fully accredited and has specific DMV instruction.
find out if any complaints were filed
ask if anyone you know has had a good experience with this driving school
make sure you can pay the tuition
get a certificate of completion to help with your car insurance
You should look for a driving school that has in class and in car lessons. They should give you one on one car lessons and have flexible scheduling of in car lessons because everyone has a busy life. The school should do a run through of the G2 or G road test to get their students prepared to take the actual road test. Now the turn is to cognitive training for drivers.
It gets the brain working and keeps the individual out of trouble. A driver training course or Canadian driving course can teach you the skills and attitude you will need to stay safe and be a responsible driver. This way you may take your test sooner and save some money on insurance. A good driving school should teach you the basics, strategic techniques, risk perception, freeway driving, night driving and driving in bad conditions.
Here is a list that can help you in choosing the right driving school:
course information package presented
personalized program
classroom facilities
low student-teacher ratio
audio visual equipment
in vehicle topics covered
basic moves
strategic driving
risk perception and managing
highway driving
night driving
driving in poor weather
qualified instructor
regular upgrading by the instructor
student progress and evaluation reports
certificate on completion
minimum of 25 classroom and 10 behind the wheel instruction
training materials
use a vehicle for road test
certification fee
registered education facility
tuition receipts
testimonials
number of years in the business
consumer protection insurance
In some driving schools you can find a simulator. It has taken the industry by storm by putting together driver training. This can improve the courses quality and can gauge new driver's presentation. There are those schools that use the driving simulators along with the SAAQ-approved program. There is actually a research project that is all about measuring the bearing of this technology on teaching the newest emerging drivers.