About the Gysi Driving School:
General Info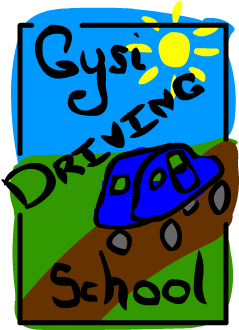 The Driving School with a Difference!!
Our goal is to provide you with the most economical way to acquire the skills to safely drive a car.
As business owners, we have great concern for the environment, and therefore have selected cars that submit a minimal amount of CO2 emissions into the environment, an ecological alternative to mainstream vehicles.
Be our guest!
Courses
Driving Lessons
Driving lessons from an approved ICBC driving instructor. Lessons are given as the driver requests.
Brush up for retired people
Need to pass the driving exam? Do your upgrade beforehand and be prepared. Become a responsible and respectful driver. Senior's discount 10%.
Brush Up
Take 3 hours split half/half into theory and driving lessons.
Fail Safe Training
For drivers that have never driven a car before!! The driving instructor will have an interview with the driver and will then decide if the person can take this training. The training consists of 8 hours of driving instruction at $2.00 less than the regular hourly price. The driver has to keep track of his/her out-of-school driving practice for at least 40 hours.
If the driver should fail the test, Gysi Driving School will continue training the driver for half the regular price/hour.
Manual Shift Lessons
Familiarize yourself with the manual shift transmission with your car or ours.
Prices
Regular Lessons: $40.00/hour
Brush up for retired people: Senior's discount 10%
Brush Up: $100.00
Fail Safe Training: $38.00/hour or $20.00/hour if the student fails the test
Manual Shift Lessons: $30.00/hour with your car, $40.00/hour with our 5 speed Subaru Impreza
Car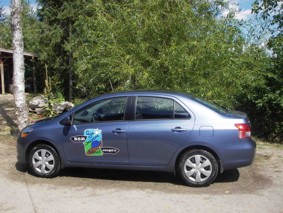 Presently, we can offer lessons with a 2007 Yaris Sedan with automatic transmission. Please inquire if you would like to use a 5 speed standard shift Subaru Impreza instead.
Downloads
Download brochure:
Contact Details
Visit www.gysi.ca for more information.