Newfoundland: Drunk driver's licence yanked for 99 years
Newfoundland: Drunk driver's licence yanked for 99 years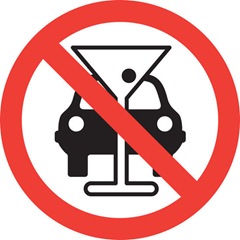 A southern Newfoundland man convicted of drunk driving has been told he can get his licence back — when he's 146.
Burin resident Stewart Brenton, 47, was sentenced in provincial court on Thursday to two years in jail for impaired driving, and prohibited from driving for 99 years.
RCMP arrested Brenton only the day before, shortly after the force received eyewitness complaints of a drunk driver going by a school and through a hospital zone in nearby Salt Pond.
Brenton had refused to stop for police on Wednesday and had attempted to flee the scene. He was also charged with flight from police and with driving while disqualified.