How To Get Your Ontario Driving Licence [Infographic]
How To Get Your Ontario Driving Licence [Infographic]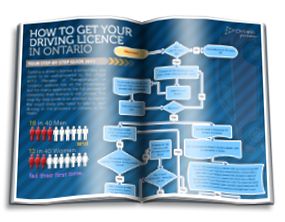 Tired of using public transport? Time to start driving! Here's how:
The infographic below is an attempt to provide a clear visual step-by-step process of obtaining your driver's licence in Ontario, Canada. Simply follow the steps to know what to expect. If you find this infographic useful, please feel free to share it with your friends using Facebook, Twitter, or any other way. Any comments are also very welcome.
We encourage you to check out our collection of free G1 Practice Tests, or see Ontario driving schools in our directory.
We hope these resources will help you get your Ontario Driving Licence in 2012!
*Before heading to the DriveTest center for the actual G1/G2/Full G exam please check the official MTO's page 'Getting an Ontario Driver's Licence' here to make sure the procedure and the requirements have not changed. Good luck!
click the image to see it full size, or download this infographic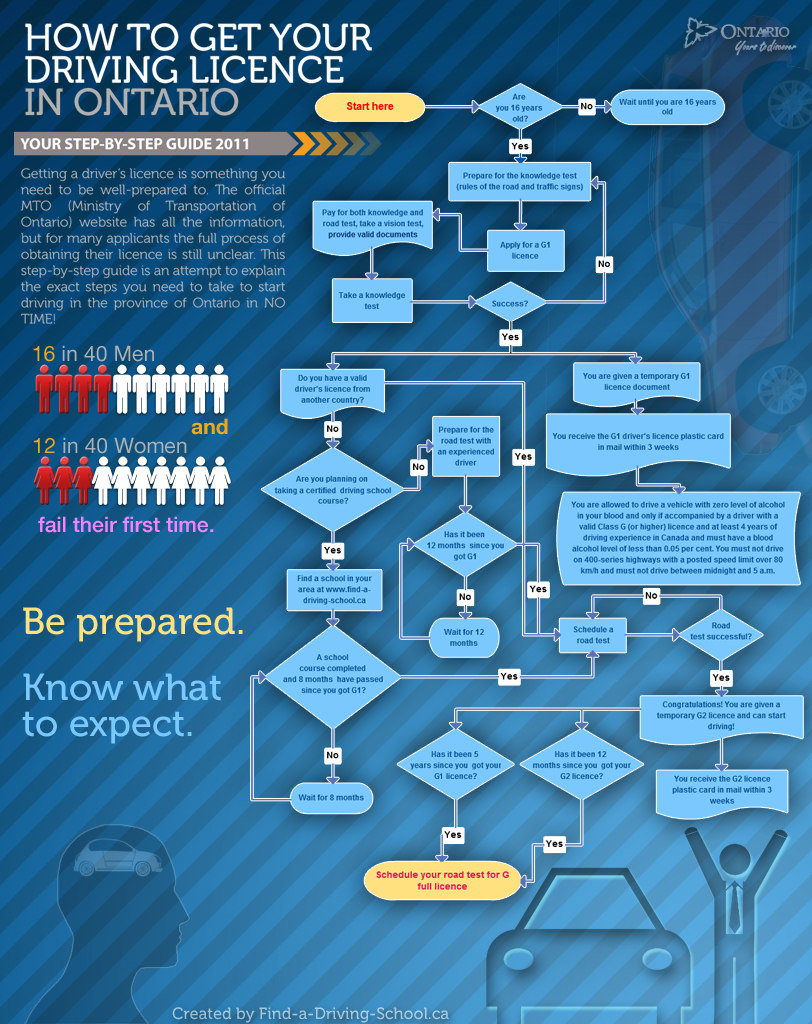 Share this infographic on your website or blog: