Truck Driver Jobs: Are You Ready for One?
Truck Driver Jobs: Are You Ready for One?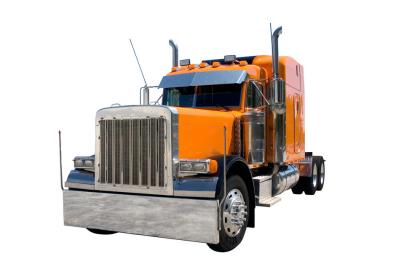 Truck driving job -- is it right for you, or maybe that's something that you should be born into?
So you want a job with good benefits, lots of travel opportunities and ample time to yourself?Being a truck driver isn't for everyone, but for the right person it can be the one job you were meant to do. Given the opportunity to drive across country and get paid for it can be a very attractive offer.However, one must factor in all sides of the argument, such as:
the hours spent sitting,
eating food on the road
working demanding hours.
Often times truckers are asked to drive for days on end, and despite the lack of physical exertion, it can be a very draining and taxing experience. If you enjoy rolling through along the highway day after day, being a truck driver can be a truly rewarding career. Looking at the advantages, you often get to work for yourself, you get to listen to music (or books, comedy, podcasts, etc), you don't have to wear a suit to work everyday and you get to drive throughout the beautiful country on a daily basis.
This can be a very attractive prospect for the right person. On the flip side, it can be an isolating and taxing job, and tough for women to get into, both due to the small amount of women truckers and the unattractive prospect of trucking alone across country at all hours of the day or night.
So, like many career prospects, it requires some consideration before you begin. If you decide you want to pursue the trucking enterprise, there are some prerequisites you should check off in order to begin.
First, you will need a clean driving record;
without one, no trucking company will consider you.
Second, you will need to obtain a special Commercial Driver's License
(type A or D) in order to legally operate a truck – see more on Canadain trucking licence types here.
Lastly, study for and pass the special Safety Regulations Exam
(more on the truck driver's handbook here), which includes a written test as well as a physical.
Often, all this can be bundled together in truck driver's school.
Once you have met all these requirements, and have mentally prepared yourself for life on the road, its time to find a carrier to work for. Often you can own your own truck and basically "rent" your delivery services out to a supplier, other times you work for a specific company and drive their vehicles. But once you secure a load to carry, you're all set to begin. It will all be worth it once you get out on the highway, crank up the CB and watch the world go by from behind the wheel of your own portable office.